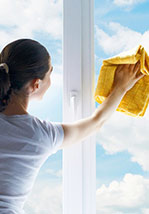 Housecleaning
We will carefully and thoroughly vacuum, dust, disinfect every bathroom, Kitchen, clean all surfaces, polish furniture, sweep and mop all hard flooring, and remove the trash.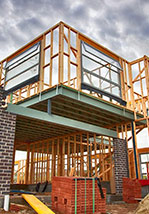 Post-Construction Clean-up
After a renovation or any type of construction project our professional crew will remove all debris and dust from every surface in your home, then follow with a superior cleaning on a regular basis.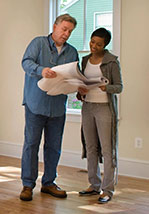 Move-in/Move-out Cleaning
Whether you're coming or going, we will prepare your home so you feel confident that all surfaces have been cleaned and all bathrooms and kitchens have been scrubbed and disinfected. Oscar has been a licensed realtor for over 15 years and works very closely with the real estate community.
We are a family-owned and operated cleaning company serving Westchester County, New York for over Thirty five (35) years. Trustworthy, affordable, and committed to providing the highest quality cleaning services. Our professional staff are fully insured and are trained in the most efficient and effective cleaning techniques to ensure your home or office is cleaned to meet our guaranteed high standards. Each one of our employees undergo a comprehensive screening process so that you can be confident in our staff as well as our services. Oscar has held a real estate license for over 15 years and now focuses his attention on move-in / move-out cleaning projects.
Here's What Our Satisfied Clients Have to Say!

"Oscar's Cleaning Service is just simply the best. I have used other services throughout the years and none compare with Oscar's. Oscar is truly a professional – working closely with his clients to ensure their needs are met. The cleaning team is wonderful….efficient, thorough, courteous and so very pleasant. There is no better cleaning service."
– Kate from Ossining, NY

"I highly recommend Oscar's Cleaning Service. They are professional, reliable, and responsive. And they do a good job cleaning. They give very good service at a very reasonable rate."
– Nina from Croton on Hudson, NY

"Oscar, It has been years since I have been happy with a Housekeeping service. The girls are great, honest and hard working. I don't know what I would do without them."
– Pam from Poundridge, NY

"I have been using Oscar's Cleaning Service for about 7 years now and they do an amazing and very thorough job! Our home is spotless by the time they finish. I would definitely recommend Oscar's Cleaning Service to anyone looking for a top-notch cleaning crew!"
– Heather from Briarcliff Manor, NY.

"Oscar's Cleaning Service is a very reliable professional service. I started using them almost 7 years ago after my son was born and am still very pleased with their quality. I would not hesitate to recommend them to friends!"
– Sacha from Yorktown Heights, NY
It's customers like these that have helped us to win
"Best in Westchester" award by Westchester Magazine and the
"Angie's Super Service Award" every year since 2015.
Contact us today for a free in-home estimate!